Disco Night kicks off Campout week here at Sun Aura!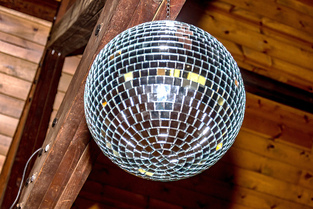 We love this week of the year! Starting this Friday its Campout week at Sun Aura Resort! There'll be a meet and greet in tent city on Friday evening to kick things off. Campout week is 10 straight days of camp fun. Glo cart rides. Casino night. Pool parties. Tunes in the dunes. Poker run progressive dinner. Motorcycle run. Lingerie shows. Outdoor movie nights. About 10 pitch in dinners. Seriously, if you've ever said "gee, I wish something was going on during the week" this is THE week for you. Disco Night is the theme at this Saturday's dance and we'll have a toga party after our Greek Games next weekend to wrap it all up! All our DJ's will be out and about playing music at various events over the next 10 days too. It's time for that trip to our clothing optional happy camp that you've been putting off. Summer is at it's HOTTEST and we're here to keep the heat up! See you in the coming days!
The pool is open, the trails are ready and the summer season is here. Start making your plans for your camp visit! Auraman and Summerween are just two of the huge events still to come in 2017. Don't miss out,
book your stay online at this
link!
Owners Marty and Diane strive to make this resort a must see and come back soon kind of place. We'd love to meet you too! Come out this weekend and meet some new friends! 2016 was an amazing all year at Sun Aura! So many new faces, in 2017 can one of them be yours? Make a reservation today! Or just stop by and see what the funs all about!
---