Haunt your site weekend with DJ Magic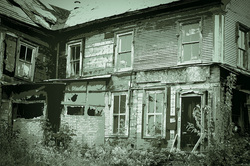 This is the weekend that our members decorate their sites in the Halloween spirit. Think of it as "pre Halloween. DJ Magic will be in the house both night to get you in the dancing mood. Pumpkins and goblins will be settling in for next weekends big party. The weather: 70's and sunny! We have 2 big weeks left in October that you DON'T want to miss! Hope to see you here!
The fall season is upon us at Sun Aura. Start making your plans for your camp visit. Each season is different at our resort but we've got fun every weekend and all year long. Don't miss out,
book your stay online at this
link!
Owners Marty and Diane strive to make this resort a must see and come back soon kind of place. We'd love to meet you too! Come out this weekend and meet some new friends! 2016 was an amazing all year at Sun Aura! So many new faces, in 2017 can one of them be yours? Make a reservation today! Or just stop by and see what the funs all about!


NEXT WEEK: Halloween with DJ Charlie! (and some other surprises!)

---